In June we asked you to nominate a registered nurse or midwife practicing in Wales for the Safeguarding Award category at the RCN Nurse of the Year Awards 2018. This award recognises a Registered Nurse or Registered Midwife who has made an outstanding contribution to the safeguarding of children and/or adults at risk under the Social Services and Well-being (Wales) Act 2014 via a service improvement that enables protection against abuse and neglect within communities.
The Awards took place on Wednesday 14 November 2018 at City Hall in Cardiff. Rachel Shaw, Board member for the National Independent Safeguarding Board in Wales was presenting the Safeguarding Award. It truly was an inspiring evening. Joe Powell, Director of All Wales People First was an invited guest of Rachel's and said "People with learning disabilities depend on good quality nursing. They make the difference between a good hospital experience and a bad one. Their importance can never be underestimated. They are unsung heroes in the Learning Disability world. It's not only delightful that they are recognised at the nursing awards but it's fabulous that the NISB have sponsored a safeguarding award. Safeguarding is still a critical area for people with learning disabilities and this award will not only recognise those who make an enormous difference in safeguarding, the award will also hopefully inspire others to follow their lead and to promote the importance of safeguarding in nursing."
Our two finalists were Janet Edmunds, lead nurse for Looked After Children at Hywel Dda University Health Board and Michelle Moseley, lecturer, Primary Care and Public Health Nursing/Director of Learning in Practice at Cardiff University. Without doubt, it was a tough decision for the panel of judges but on the night the winner was declared as Michelle Moseley.
Congratulations to both Janet as a very worthy runner-up and to Michelle as the declared winner.
If you want to know more about the RCN Nurse of the Year Awards please go to:
https://www.rcn.org.uk/wales/get-involved/awards
https://www.rcn.org.uk/wales/get-involved/awards/award-winners-2018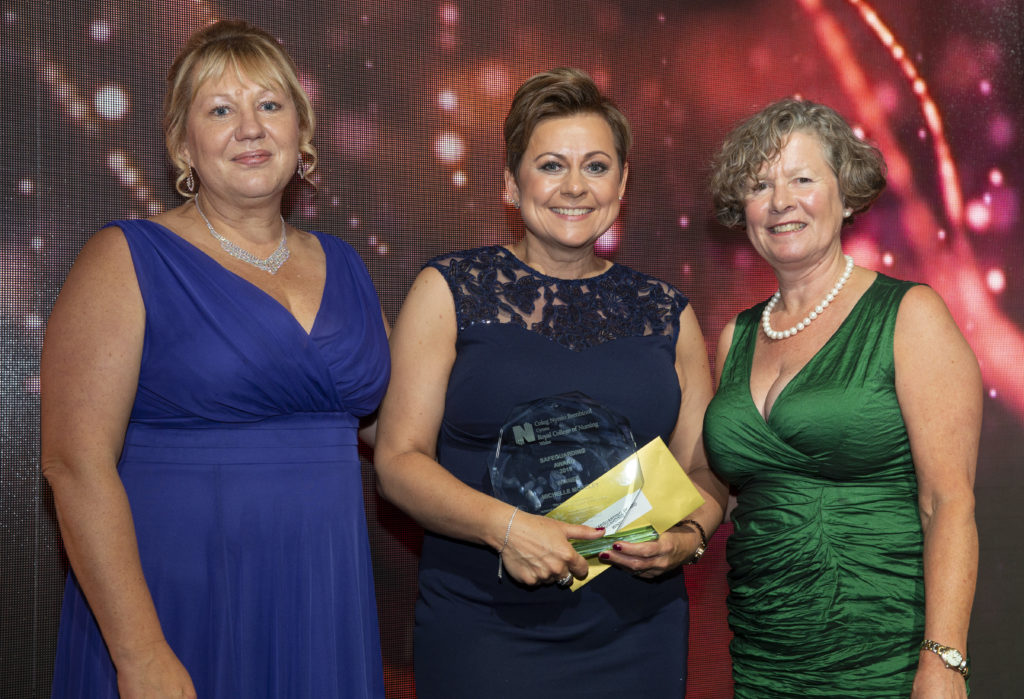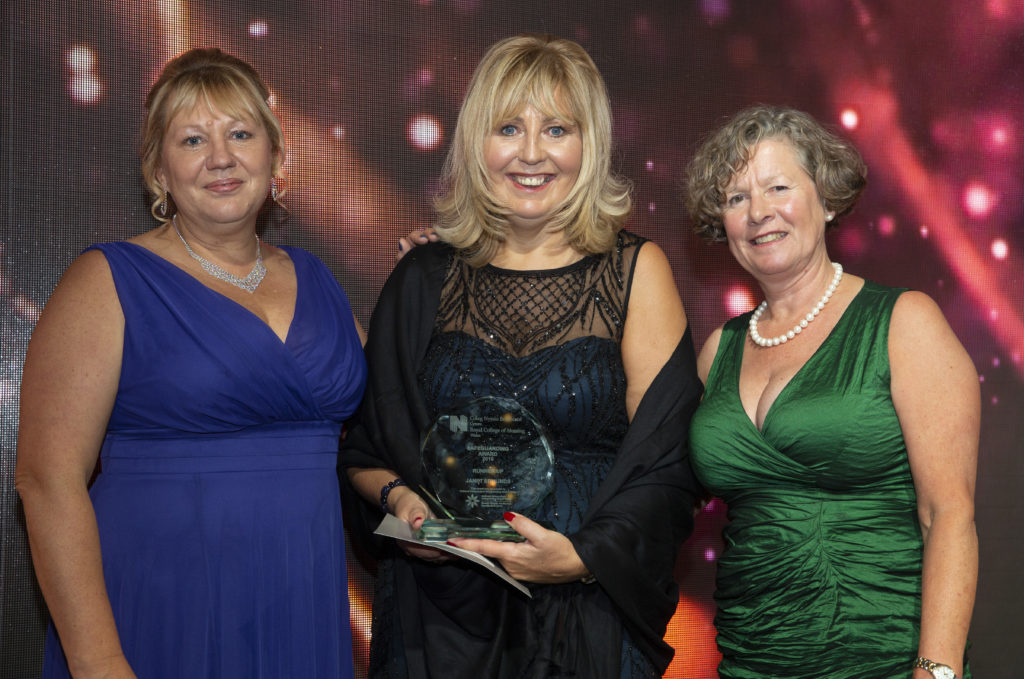 Photos: © HUW JOHN
mail@huwjohn.com
www.huwjohn.com
M: 07860 256991
Instagram: huwjohn_uk
Twitter: huwjohnpics